Pratical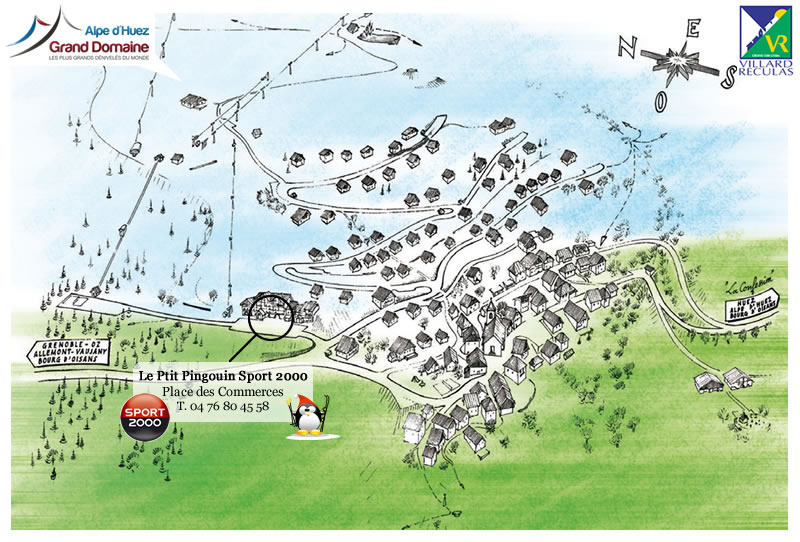 The store is open during the season every day from 8:30 am to 7:00 pm.
---
Acces
---
Ski area
The store is located at the foot of the slopes of the village resort of Alpe d'Huez Grand Domaine Ski. Villard Reculas offers the possibility of skiing on the 250 km of slopes of this magnificent area which ranges between 1200 and 3330 meters above sea level. For the less adventurous, the area of Villard Reculas alone offers elevations and a number of slopes that will fully satisfy beginners or occasional skiers.
The artificial snow, omnipresent throughout the area, allows you to return with your skis to your feet whatever the conditions.
---
S.A.T.A. Ski passes
+33 (0)4 76 80 30 30
www.sataski.com
Ski lift ticket office
+33 (0)4 76 80 66 95
Villard Reculas receding tourist office